Wrongful Death
Petersburg Wrongful Death Lawyer
Dealing with the death of a loved one can be a difficult thing even what that death was expected. When the death is the result of an unexpected and avoidable incident, the pain for loved ones may be even deeper. And while no amount of financial compensation ever replaces the loss of the deceased, a settlement can achieve some measure of justice and cover the costs of what has been lost. An experienced Petersburg wrongful death lawyer from our office can take the lead in working out what a fair settlement should look like.
Cuthbert Law Offices has been serving people across the state of Virginia since 1977. Call today at (804) 485-2555 or reach out here online to set up a consultation.
Guidance & Counsel You Can Trust
When people are going through emotional pain, they need to know that they can put their legal issues squarely on the shoulders of their attorney, trusting that the lawyer knows what they're doing and can lead them through the potentially difficult path of settlement negotiation. People across Virginia have been finding what they are looking for at Cuthbert Law Offices since 1977.
How Do You Prove Wrongful Death?
There are some tragic accidents that are just—accidents, for whom no one is at fault. For wrongful death to apply, it must be proven that one party acted negligently. There are four components to negligence and each one must be proven to secure a financial settlement. The four elements of negligence are as follows:
Duty of Care
The defendant must have owned some duty of care to the deceased plaintiff. To use a common example, anyone who drives a car owes a duty of care to others on the road. A doctor owes a duty of care to their patients. A business owes a duty of care to its employees, customers, and other legitimate visitors during office hours.
Breach of Duty
The second step is often where the real legal battle begins, and it's showing that the defendant breached the above duty. Proving this means showing the defendant failed to exercise a reasonable standard of care. That means they did not act in a way that a reasonable person, facing the same circumstances, would have acted. Who decides what's reasonable? A jury does if the case goes to court. In a settlement negotiation, the perception of each side as to how a jury might rule can be crucial. An experienced Petersburg wrongful death attorney knows how to leverage these perceptions to their best advantage .
Causation
It must then be proved that the breach of duty was, in fact, the cause of death. There are certainly cases where this is self-evident. The driver who caused a multi-car wreck almost certainly caused the death of another driver. The business that failed to follow workplace safety regulations likely caused the death of the employee who was injured in an avoidable accident. But there are other cases—particularly those where the deceased may have had pre-existing medical conditions—where causation is less certain. It's up to good legal counsel to make the connection between breach of duty and the tragic death.
Damages
The final step in the process is outlining the damage suffered by the survivors. If there were any medical expenses prior to the person's death, those are part of the financial damages. So are funeral and burial costs.
A Petersburg wrongful death lawyer must also negotiate for lost income. This involves projecting out what the deceased could have been reasonably expected to earn. Figuring out lost income is one of the many areas where experience may be a big benefit for an attorney. This process involves much more than just looking at the deceased's salary and multiplying it out to retirement age. A truly fair settlement will also address the realities of inflation. A fair settlement will consider whether the deceased was likely to earn promotions and other career advancement. Or, if they owned their own business, what the reasonable prospects for growth were. This can involve expert witness testimony from their chosen fields.
The intangible part of a wrongful death settlement is the pain and sorrow that the survivors are going through ,along with the loss of companionship and counsel. A settlement must at least try to compensate a spouse for the absence of their best friend, or a child (including an adult child) for the loss of someone to turn to for advice. Those are just the prime examples of how survivors have lost something that can't be truly quantified, yet is still properly a part of a fair financial settlement.
"Cuthbert Law Offices has helped my family so much. They are willing to go over and beyond for their clients."

Dawn J.

"I would like to thank Culbert Law firm for helping me with my claim."

Naomi P.

"I was recommended to Cuthbert Law Offices in October of 2016. I was recommended by a well known individual in the city."

Tamekia S.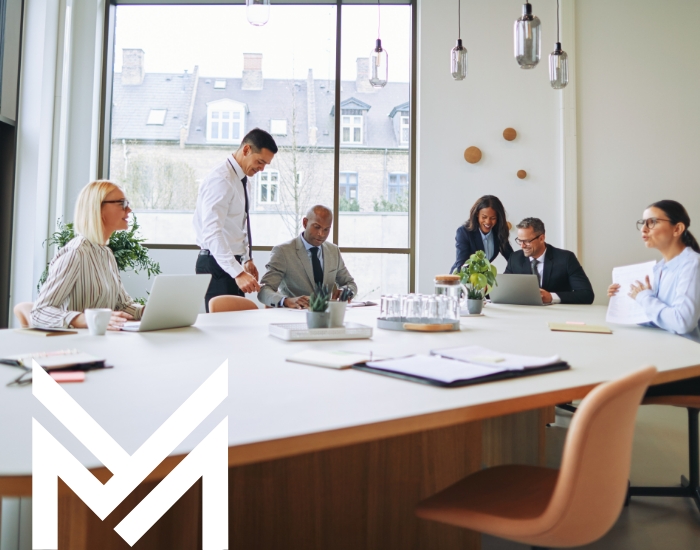 Who Can File a Wrongful Death Lawsuit in Virginia?
Virginia has tighter laws than most states regarding who can bring a lawsuit in civil court. While it's common in other states for family members and other impacted parties to directly file a wrongful death lawsuit, Virginia law says that only the executor of the estate—the deceased's personal representative—may file the suit.
In an ideal circumstance, the personal representative will have already been chosen by the deceased, when they wrote their last will and testament. A basic part of a will is the designation of an executor. However, if the deceased does not have a will in place, then the clerk of court will choose their personal representative. The representative's primary duties will be distributing the deceased's assets, but for our purposes here, they will also be who must file the lawsuit.
Continue Reading
Read Less
Our Values What Our Work Means
Helping the Injured Since 1977

Personalized Approach to Each Case

Work Directly With Your Attorney

A Boutique Firm Specializing in Personal Injury
Free Consultations Available
Contact Our Offices
Whether you have questions or you're ready to get started, our legal team is ready to help. Complete our form below or call us at (804) 485-2555.