Medical Malpractice
Medical Malpractice Lawyers in Petersburg and Richmond, VA
Every year over 440,000 people die as a result of preventable medical errors, or medical malpractice. Medical malpractice, also known as medical negligence, occurs when a medical professional breaches the standard of care (fails to do what a reasonable and prudent physician/professional would have done in the same or similar circumstances), causing patient injury or death.
For over 30 years, the medical malpractice lawyers in Petersburg, Virginia at Cuthbert Law Offices have successfully represented patients injured due to medical malpractice. Cuthbert Law Offices works closely with registered nurses to screen new cases for negligence. After the initial screening, if we pursue the case, we hire expert physicians to assist us in preparing your case for trial.
With offices in both Petersburg, Virginia and Richmond, Virginia, we are very close to many major medical facilities and have successfully handled dozens of medical malpractice cases arising out of each of the following facilities and others:
The hospital known as Southside Regional Medical Center (also known as SRMC). Those cases have included wrongful death claims involving allegations of failure to diagnose acute myocardial infarction (heart attack), failure to diagnose group A beta hemolytic streptococcus, and botched gall bladder surgery.
We have settled or obtained verdicts on behalf of our clients on account of medical malpractice at Virginia Commonwealth University Medical Center (also known as VCU Hospital, MCV Hospital, or VCU/MCV Hospital).
CJW Medical Center (also known as Chippenham-Johnston Willis Hospital)
Richmond Community Hospital
Kenner Army Hospital at Ft. Lee (also known as Kenner Army Clinic)
Sentara Norfolk General Hospital
Community Memorial Healthcenter in South Hill, Virginia
Medical Malpractice Statute of Limitations
In Virginia, generally all medical malpractice actions must be brought to court within two years from the date the cause of action occurred (although there are exceptions that can extend the statute of limitations — for example, in cases that involve children). Malpractice law suits are often complex and costly to win. If you believe you have a medical malpractice claim with substantial, permanent damages, contact our medical malpractice lawyers now so that we may help you decide whether and how best to pursue your claim.
Malpractice Cases in Virginia
Although there are numerous types of malpractice claims, here are some of the most common:
Birth defects or birth trauma injuries
Misdiagnosis (error in diagnosis)
Failure to make a timely diagnosis (see an example case regarding septic shock)
Failure to order appropriate diagnostic tests
Pharmaceutical errors
Error in reading an MRI, CAT scan, X-ray, or the like
Failure of physicians to communicate quickly and accurately
Failure to diagnose a heart attack (myocardial infarction)
Delay in responding to the signs of a stroke
Errors of all types made in the Emergency Room
Errors in surgical technique (for example, gall bladder surgery, botched sinus surgery, or bad hip replacements)
Failure to respond appropriately to post-surgical problems (for example, following a kidney transplant, a urine leak at the point where a ureter connects to the bladder)
Failure to detect known side effects of prescription medications
But time is not on your side. You do not want medical records to be "doctored". You do not want the defendant's insurance investigator to talk to key witnesses before we do. You do not want important facts to disappear.
So, if you or a loved one has been seriously hurt as a result of medical malpractice, contact Cuthbert Law Offices as soon as possible. Our firm is on call by phone for emergencies 24 hours a day. If you call after hours, tell the answering service that you must talk with an attorney on an emergency basis about a death or serious injury due to medical malpractice. We are here to help.
"Cuthbert Law Offices has helped my family so much. They are willing to go over and beyond for their clients."

Dawn J.

"I would like to thank Culbert Law firm for helping me with my claim."

Naomi P.

"I was recommended to Cuthbert Law Offices in October of 2016. I was recommended by a well known individual in the city."

Tamekia S.
Medical Malpractice Case Process
A medical malpractice lawsuit typically takes between 12-24 months from start to finish, but can be extended by a variety of factors. Here are steps to preparing for and resolving your case:
Make sure you file as soon as you can. Most lawsuits must be brought within two years of injury.
Obtain medical records and hire a medical malpractice lawyer to perform the research required to establish causality (to prove that the negligence caused the harm at issue). Depending on what is found during this research or 'discovery' process, your lawyer may be able to help you reach an out-of-court settlement instead of going to trial. This process can take six months to a year.
Locate expert medical witnesses.
Settle or go to trial.
If the lawsuit is a success, you will collect your money in a lump-sum or structured payments.
Pay attorney fees and legal expenses. These are only paid if you have been successful in your case and have collected money yourself.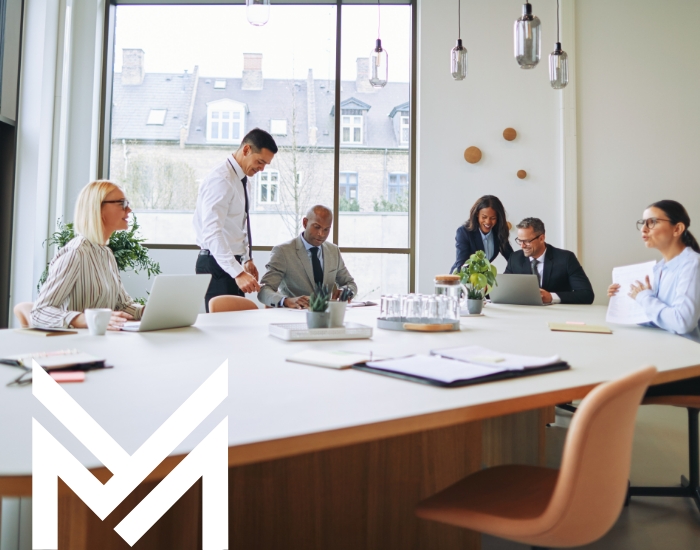 Medical Malpractice Case Results
Malpractice attorneys from Cuthbert Law challenged the constitutionality of the state's cap on medical malpractice damages resulting in a 2 million dollar settlement, the largest verdict ever returned by a Petersburg jury.
Cuthbert Law represented the family of a Chesterfield County man who suffered a stroke due to medication prescribed to him by his doctor. The jury returned a verdict of 5 million dollars, which was reduced to the medical malpractice cap by the judge.
After a rollover accident on I-95, a patient was discharged from a well-known teaching hospital when the radiologist deemed his MRI results normal. Soon after, the patient became paralyzed from his neck down during normal movement in his home due to spinal damage from the accident. The Cuthbert Law team identified how the MRI results were misread, and fought successfully for this patient in court. Watch the video below for more details on this case.
Do you need help navigating your medical malpractice case? Contact the Cuthbert legal team for a free consultation now!
Continue Reading
Read Less
Our Values What Our Work Means
Helping the Injured Since 1977

Personalized Approach to Each Case

Work Directly With Your Attorney

A Boutique Firm Specializing in Personal Injury
Free Consultations Available
Contact Our Offices
Whether you have questions or you're ready to get started, our legal team is ready to help. Complete our form below or call us at (804) 485-2555.