Truck Accidents
Virginia Truck Accident Lawyers
With offices in both Petersburg, Virginia and Richmond, Virginia, the personal injury firm of Cuthbert Law Offices knows that accidents happen—bad ones—all of the time. As a result, we have committed ourselves to representing those who have been seriously injured or killed by the fault of another person. Our passion and only business is representing Virginia victims in these specialized areas of the law. If you've been involved in a truck accident and it's not your fault, here are the first actions you should take.
If you are ready to speak to one of our attorneys, contact us here.
Causes of Truck Accidents in Virginia
Truck accidents can happen for a variety of reasons. Here are the most common causes of trucking accidents in Virginia are:
Failure to deploy flares or triangles and poor visibility;
Unsafe lane changes;
Tire blow outs;
Rotted spare tires;
Under inflated tires;
Tread burns;
Truck driver drug abuse/DWI;
Dangerous Roads or Highways;
Unsecured loads or improper loading;
Poor maintenance; and
Brakes
Responsibility in Trucking Accidents
Truck accidents can be complicated, involving many parties and many causes. It is easy to blame the driver of the truck, but if the accident was caused by an equipment malfunction, a bad inspection, improperly loaded cargo, or another vehicle, an experienced legal attorney can help you figure out where to start and how to build a strong case.
Suing a trucking company can be tricky. Since trucking accidents are not uncommon, these companies distance themselves from equipment manufacturers, cargo companies, and even their drivers—most of which are independent contractors. Trucking companies also have teams of experts who they deploy to the accident scene right after a serious trucking accidents to start building their defense immediately.
At Cuthbert Law Offices, we have our own team, ready to send out 24 hours a day, to keep the trucking companies honest and to get your trucking accident lawsuit moving in the right direction.
---
Learn more about how we can help you by calling our Virginia truck accident lawyers at (804) 485-2555 or contacting us online!
---
"Cuthbert Law Offices has helped my family so much. They are willing to go over and beyond for their clients."

Dawn J.

"I would like to thank Culbert Law firm for helping me with my claim."

Naomi P.

"I was recommended to Cuthbert Law Offices in October of 2016. I was recommended by a well known individual in the city."

Tamekia S.
Truck Accident Legal Cases
Shepard v. Capitol Foundry of Virginia, Inc.
In this wrongful death personal injury appeal, the Virginia Supreme Court reinstated the full jury verdict won by personal injury trial attorneys of Cuthbert Law Offices. The case centered on the death of Ernestine Shepard, who died after an auto accident involving a flatbed tractor trailer truck that was stopped for a prolonged period of time in a travel lane of a major street in downtown Petersburg. The verdict totaled $1.7 million, plus interest. The trial judge reduced the total award by more than $1 million. On appeal attorneys Cuthbert and Broaddus argued that the trial court abused its discretion in finding the jury verdict was excessive and in cutting the prejudgment interest to zero. The Supreme Court of Virginia agreed and restored the jury's verdict. This is the second largest verdict ever obtained in Petersburg Circuit Court (the largest having been obtained by Cuthbert Law in the case of Pulliam v. Coastal Emergency Services of Richmond, Inc). Read the full decision here.
Wrongful Death Case Settles for $925K
In this case, Cuthbert Law Attorneys represented the family of a 16-year-old passenger who was killed when their vehicle hit the back of a truck that was stopped without the use of any reflective warning triangles or other hazard signals.
Choosing Your Virginia Truck Accident Lawyers
Finding the right personal injury lawyer is a crucial, but sometimes overwhelming, step in winning your case. Attorneys Charles H. Cuthbert Jr. and Richard M. Cuthbert are passionate about representing their personal injury clients and winning their cases. For three decades, the aggressive and accomplished Cuthbert Law Offices staff has been well known and respected by insurance companies and other defense attorneys.
But time is not on your side. You do not want the wrongdoer's insurance investigator to talk to key witnesses before we do. You do not want key facts to disappear.
So, if you or a loved one has been seriously hurt because of the negligence of the driver of a truck or van, contact Cuthbert Law Offices as soon as possible, either by email at lawyers@cuthbertlaw.com or by phone at (804) 485-2555. Our firm is on call by phone for emergencies 24 hours a day. If you call after hours, tell the answering service that you must talk with an attorney on an emergency basis about a death or serious injury. We are here to help.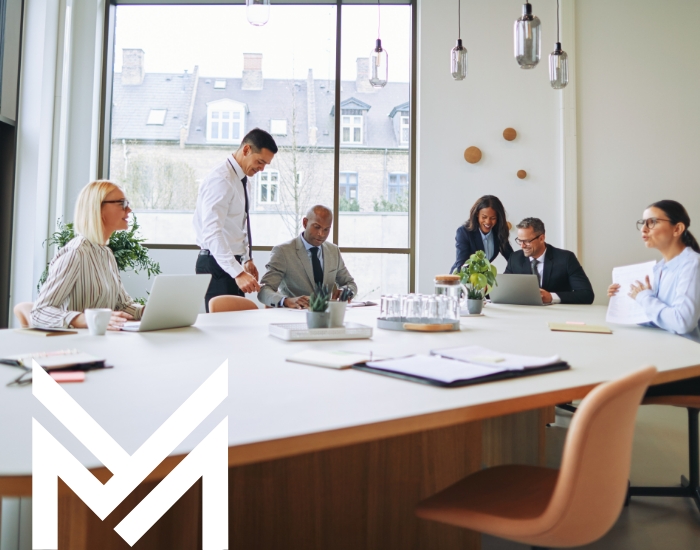 Fatal Truck Accident Statistics
Van and truck crashes can cause particularly devastating injuries. (See Panel 1, or Panel 2 above).
As many as one in every eight traffic fatalities in the U.S. today is caused by a collision with a large truck—and the drivers of trucks typically remain uninjured. For example, the National Highway Traffic and Safety Administration's 2015 report of 2013 accidents involving large trucks, shows that 3,954 people were killed, and an additional estimated 95,000 injured in trucking accidents.. Only 17% out of these 3,954 fatalities, involved the occupants of the truck. Bystanders and occupants of other vehicles made up 82% of deaths from large truck accidents.
Continue Reading
Read Less
Our Values What Our Work Means
Helping the Injured Since 1977

Personalized Approach to Each Case

Work Directly With Your Attorney

A Boutique Firm Specializing in Personal Injury
Free Consultations Available
Contact Our Offices
Whether you have questions or you're ready to get started, our legal team is ready to help. Complete our form below or call us at (804) 485-2555.